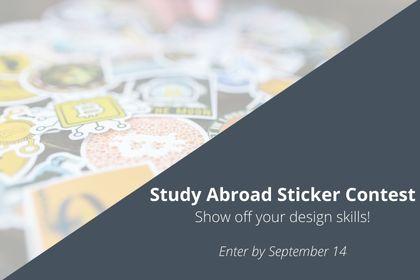 Berkeley Study Abroad Sticker Design Competition
**** Submissions are now closed! ******
Help us decide who the winner should be! From 64 awesome design submissions that capture the spirit of study abroad, we've narrowed it down to three finalists, and now need your help.
Please vote ONCE for your *favorite* design below to help us pick which design should be made into the Berkeley Study Abroad sticker! Think about which sticker you want to put on your laptop or water bottle.
You may only vote once, and must be affiliated with UC Berkeley (have an @berkeley.edu email) to vote.
Voting ends at 11:59pm PST on Sunday, Sept 25th. Be sure to follow us on Instagram @UCBstudyabroad to see the winner announced on Sept 29th!