featured programs
Berkeley Global Internships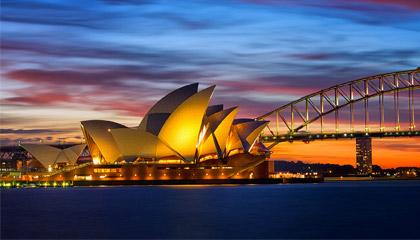 Sydney, Australia
Experience beautiful and bustling Sydney, Australia while gaining professional experience and earning academic credit. Sydney is a major global cultural and economic center and an ideal location to undertake a professional internship in the field of your choice. Learn about Australian culture and history through an on-site course taught at the University of Sydney and live with other program participants in student housing.
See all Berkeley Global Internships
UCEAP Programs
Prague, Czech Republic
Explore the dynamics of the Czech Republic, its culture, and its place in the region. Field trips, cultural activities, and guest lectures from local leaders in politics, business, and religion complement coursework. Prague is the historical capital of Bohemia and one of the best preserved cities of Europe, with most of its cultural sites intact despite two world wars.
Berkeley Summer Abroad
Cusco, Peru
Discover the ancient Incan Civilization in its former capital Cusco, Peru through first hand anthropological research and visits to historical Andean sites.
See all Berkeley Summer Abroad