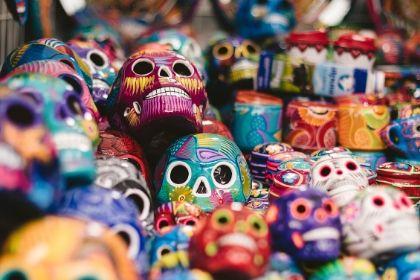 Center for Latin American Studies (2334 Bowditch)
Sponsor:
Berkeley Summer Abroad
Learn more about this program at this info session!

Earn Berkeley credit abroad this summer through Berkeley Summer Abroad! Applications are now open for the Puebla & Mexico City, Mexico: Spanish for Heritage Speakers and Nauatl Language program. Deepen your spoken and written Spanish language skills and learn the indigenous language of Nauatl from native Nauatl speakers, while studying the interactions between Nauatl and Spanish cultures, languages, and histories in Mexico.

Participants will be based at the Universidad de las Américas Puebla (UDLAP) in the beautiful city of Puebla, Mexico, a city backdropped by the towering Popocatepetl volcano and famous for its Talavera Pottery.

Program dates: June 13 - July 13, 2020
Courses (6 units):
Spanish 23: Spanish for Native / Heritage Students (3 units)
Spanish 40: Introduction to Nauatl Language and Culture (3 units)

Students will participate in excursions to historical and archaeological sites in Puebla (including the Great Pyramid of Cholula and the Church of Tonantzintla) and in Mexico City (Museo Nacional de Antropología and the Pyramids of Teotihuacán).